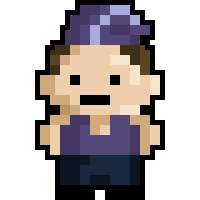 Sam Nilson | 2D/3D Artist
Hi! I'm Sam. I make 3D Characters and props and also animate and make a range of 2D art.
I hark from WA and moved to Melbourne in December 2016.
I have a Bachelor of Digital Media in Games Art and Design from Murdoch University in WA.
I am very proficient in Photoshop CS6, ZBrush and 3Ds Max and am quickly learning Maya.
If you like my stuff you can reach me at sam@samnilson.com 🙂